The home to ComputerWorld's crack team of experts and engineers where they will give you expert advice, opinion and tips to help you Define Tomorrow™
Read our latest blog posts ...
Delivering custom virtualised solutions that focus on where you business is going, not where it is.
The backbone of your business – the right tools and products ensure speed, performance and density.
The way we consume IT is ever-changing. Our focus is on user experience rather that technology.
Can you ensure that your network is safe and your data won't be comprimised?
As Microsoft Gold Partners, we're experts at designing and supporting Office 365, AD & Exchange solutions.
Where would all of these areas of expertise be without training to maximise the business investment?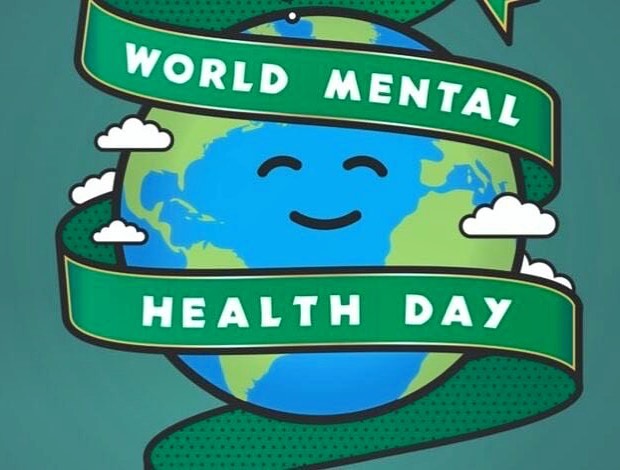 Today is World Mental Health Day. This is an excellent opportunity to raise awareness of the struggle that more than 1 in 4 of us will face in our lifetime. Take the time to ask your colleague how they are, be considerate of what they may be going through and make sure you take 10 minutes to yourself each day. But this shouldn't stop today, the struggle people face is ongoing and so should your support be. At ComputerWorld, we believe that it is essential to support each other every day. We have four mental health first aiders at ComputerWorld that are working together to support their colleagues and proactively removing the stigma of mental health issues. #WorldMentalHealthDay #TakeTen #SupportYourColleagues #MentalHealth #mentalhealthawareness #itsokaynottobeokay #mentalillness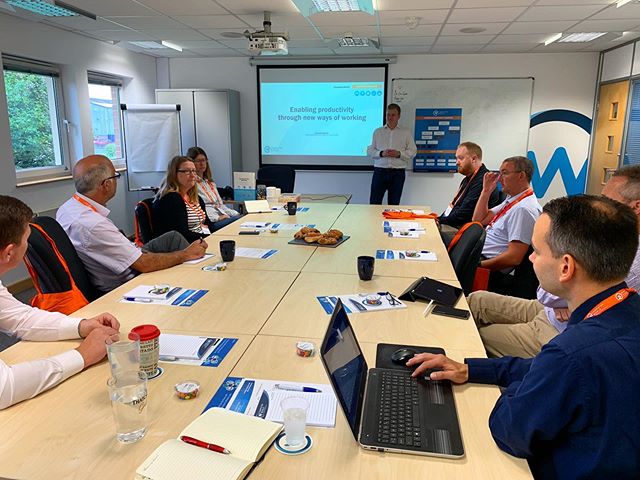 Today we have a round table event talking about how to enable your users to have better communication, better collaboration and therefore to be more productive. This is all through the adoption of Office 365 applications.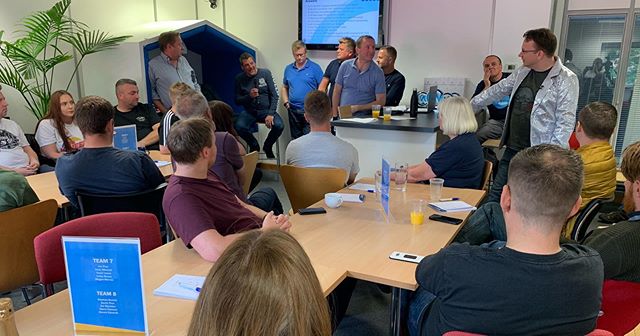 Today we held our annual founders day, a company summer celebration day. We looked back on our success for the first half of 2019 and talked about the exciting plans for the second half and beyond! We celebrated with inflatable games, hand-made burgers, ice cream rolls, caricatures, awards and lots of fun! Thank you to our amazing team for all their hard work so far this year and bring on 2019 H2! #summer #celebration #employeesatisfaction #companyculture #summerparty #humantablefootball #Gladiator #surfing #awards #champagne #burgers #icecreamrolls
Barry Coombs is one of our resident vExpert's, prolific event doodler and, perhaps most importantly of all, Barbecue maestro.
Microsoft automation is the name of the game and Oli wants to play the game with you. When he's not out and about in his camper van that is.
Megan is the glue that holds together the Define Tomorrow blog and events, Megan gained vExpert status in 2017 for her contribution to the community
As ComputerWorld Technical Director there's nothing David doesn't know about Microsoft and VMware. Just don't ask him on the golf course.
Ben is our virtualisation and storage specialist. Ask him anything about vSphere and supporting technologies and he can talk for hours.
Anthony is our account manager for the South West when he isn't helping our customers you will find him frantically pedalling on his road bike...
Adam is our Pre-Sales End User Computing specialist focussing on the VMware Horizon product stack. He's also a mean gamer and mad for cats!
Jonathon is the longest employee at ComputerWorld and has seen this industry change more than most people.